Get the Most Out of Your Makeup with These Brushes
Makeup brushes can make all the difference when it comes to perfecting your technique. Here's a list of our fluffiest and softest brushes that you'll need in your beauty collection.
Face Brush
The CAILYN O! Curve Brush is created with the softest bristles. It is ergonomically designed for versatility to fit into the contours of the face. The upper curve helps to blend around the eyes and nose, while the lower curve buffs and blends foundations, bronzers, and powders on the forehead, chin, and cheeks. Great brush to perfect blending!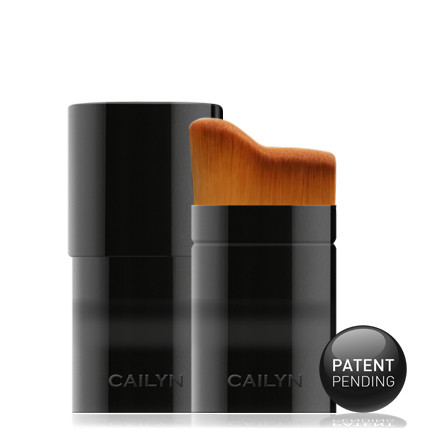 Cailyn Cosmetics
O! Curve Brush
Eye Brush Set
The dome Eye Brush Set is designed with 3 soft synthetic fibers to help blend, shade and define. The blender expertly mixes multiple eye shades while softening dramatic edges and fine lines. The eye shadow brush is packed with dense bristles to provide the control you need to create dimension to your look. The eyeliner brush can be used to trace your lash line or to perfect the smokey eye. A must for travel, the uniquely designed Brush Armor with its Neoprene custom fit will keep your brushes in top condition.
dome
Eye Brush Set
---